San Antonio Termite Control
Protect Your Property at the First Sign of an Infestation
Termites do more than eat wood. Their activity on the wood can also impact mold or mildew by causing it to be released into the air. If you suspect that you have termites, you should call Witten Pest Control right away. We offer reliable termite control in San Antonio and the surrounding areas. We can inspect your home or business and identify any termite activity. If termites are present, we can treat the infestation and prevent future termite problems.
Call or contact us online for termite control in San Antonio.
Signs of a Termite Infestation
When it comes to identifying a termite infestation, there are several signs that homeowners should be aware of.
One of the most obvious signs is the presence of swarmers or discarded wings. These reproductive termites leave their colony in search of a new place to start one, and their presence around a home suggests that an established termite colony is nearby.
Another sign of termite activity is the appearance of mud tubes. These small tunnels are made out of mud and wood particles and are used by termites to travel between their nest and food source. If you notice these tubes on your walls or foundation, it's a clear indication that termites are present and active.
Wood damage is another warning sign of a termite infestation. Since termites feed on wood from the inside out, it can be difficult to detect damage until it becomes severe. Look for hollow-sounding wood or wood that sounds "crunchy" when tapped with a hammer.
Uneven or bubbling paint can also be a sign of termite activity, as termites create moisture when feeding on wood, which can cause paint to bubble or peel away from surfaces.
Finally, check for frass or droppings left behind by drywood termites, which can indicate an active infestation. If you suspect a termite infestation, contact our team of professionals for prompt and effective treatment solutions.
Family Owned For 3 Generations

We Answer Your Pest Questions

Say Goodbye to Pests!

We Support Local Dogs
How to Deal With Termites
There are constructive DIY steps that property owners can take, including using the following products:
Termidor Termiticide
Termidor is a liquid termiticide that is used to create a non-repellent treatment to protect structures from subterranean termites. This highly effective termite treatment is a trusted household product that helps prevent termite damage. By creating a protective barrier in the soil around the structure, Termidor can provide long-lasting protection against subterranean termite infestations.
Basf Trelona Bait Stations
The unique property of the bait used in termite control is that it prevents molting, which is an essential part of the termites' life cycle. When termites begin consuming the bait, they carry it back to the colony and attract other termites to the bait stations. As more and more termites feed on the bait, it leads to the ultimate elimination of the colony.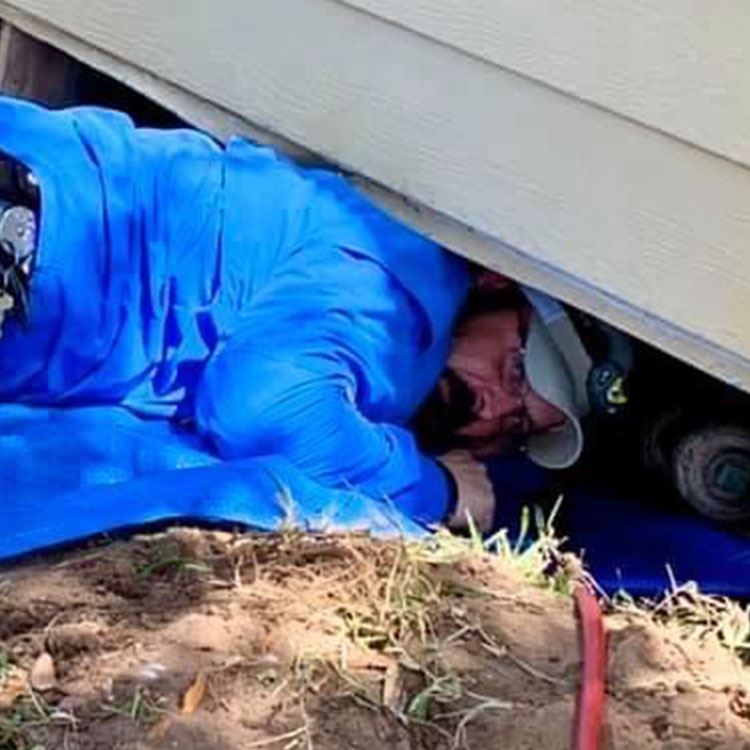 Hear From Our Happy Customers Reviews & Testimonials
At Witten Pest Control, your satisfaction is our priority! See for yourself what our customers have to say about working with us.
"We have been very pleased with our experience with Witten. A true expert in the field, our technician educated us on our pest control problem and walked us through the treatment process. Professional, thorough, and informative."

- Kristin W.

"If you are looking for a company that is extremely passionate about its mission, then Witten Pest Control is the business for you. They are extremely well-versed in their knowledge of the pest control world and actually care about their clients."

- Kaitlyn K.

"I have been using Witten Pest Control for almost 7 years. Always on time, professional, and polite. Christian came today and was very thorough and formative. Keep up the good work. Jessica is always curious and cheerful. It is a pleasure to talk with her."

- Anna W.
Proudly Serving San Antonio & Beyond
Balcones Heights
Castle Hills
Elmendorf
Falls City
Grey Forest
Hollywood Park
Kirby
Olmos Park
Santa Clara
Shavano Park
Spring Branch
St. Hedwig
Windcrest
Call for Termite Control in San Antonio
As a local family-owned pest control company, we know this area well. We know where the termites are, and we know the best ways to treat them. Our team is committed to your satisfaction and keeping your home protected from termites.
Learn more about how we can assist you by calling us at (210) 625-3056 or filling out our online contact form today. We offer convenient online payment through our secure portal.