Protect Your Commercial Space or Business Our Expert Commercial Pest Control Services
San Antonio Commercial Pest Control
Committed to Providing the Best for Your Business
Pests can be a major problem for businesses of all types, but this is especially true for commercial properties. If a restaurant, hotel, office building, or any other type of commercial property has an infestation, the potential for health problems may become liability issues if customers or employees are impacted. Witten Pest Control provides fast, effective solutions for any type of pest problem on commercial properties. Our technicians have extensive experience working with businesses of all types and sizes, and we know how to handle any situation. 
We are also a family-owned and operated company that has been serving San Antonio and the surrounding area for more than 75 years. We are committed to providing the best service for our customers. Don't let pests stand in the way of your success. 
Call Witten Pest Control at  (210) 625-3056 or contact us online for fast, effective commercial pest control solutions in San Antonio.
Signs of Pest Infestation in Commercial Spaces
Detecting a pest infestation in a commercial space is crucial to address it promptly. Here are some signs to look out for:
Droppings: Finding feces or urine in secluded areas like corners or cabinets.
Gnaw Marks: Damages on furniture, wiring, or structural components caused by pests chewing through them.
Unusual Odors: Foul or musty smells that weren't present before.
Nests or Hives: Discovering nests, hives, or shredded materials in hidden spots.
Sightings: Actually seeing pests during operating hours.
Inventory Damage: Unexplained damage to stored goods or packaging.
Grease Marks: Trails or marks along walls and floors, particularly common with rodents.
Noises: Hearing unusual sounds like scratching or scampering, especially at odd hours.
Being vigilant about these signs can prevent potential health hazards, property damage, or reputational harm that may arise from unchecked pest issues in commercial settings.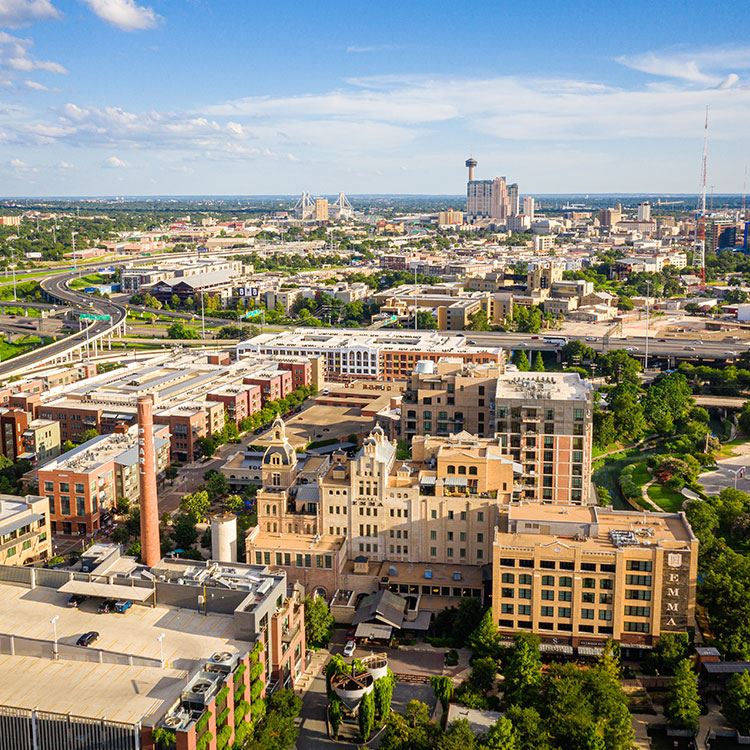 Why Choose Witten Pest Control?
Our Pest Specialists Are Friendly & Experienced
Pet-Friendly

As Community Advocates for the Homeless Dog Population Throughout Our Area, We Care About All Pets, Including Yours

Free Inspections

We Will Never Ask for a Credit Card Up Front for an Inspection or Charge for an Inspection

No Contracts

We Are Confident in Our Work; There Is No Reason to Lock a Customer Into a Contract

Service

Our Customers Are Not Numbers; They Are Family

Integrity

We Don't Employ Salespeople; We Train Our Employees to Offer Solutions Not Sales Tactics

Knowledgeable

Training & Keeping Up to Date With the Newest Technology and Materials Is Just Good Business

Friendly

More Than a Few Times, We Have Been Told That We Have the Friendliest Customer Service Staff in Town

Affordable

We May Not Have the Fanciest Trucks in Town; We Prefer to Offer Fair Pricing to Our Customers

Accountable

Our Technicians Are Licensed Through the State of Texas By The Texas Department of Agriculture

Experience

We Are One of Only a Handful of "Original" Pest Control Companies Remaining In San Antonio

Local

Family Owned & Operated in San Antonio Since 1948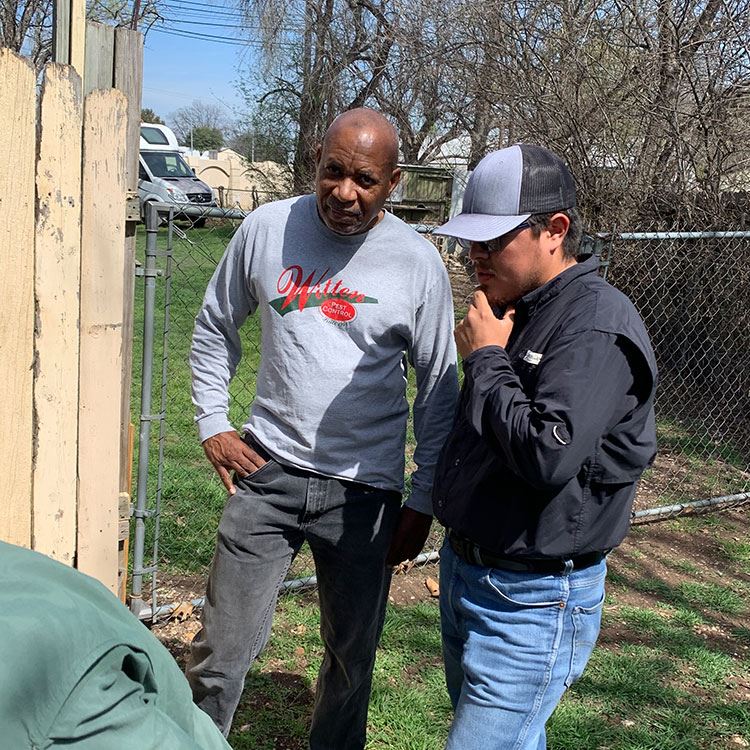 Why You Shouldn't Wait to Treat a Pest Problem
One of the most important reasons to hire a pest control company right away is that pests can spread disease to humans and pets. Some pests, like mosquitoes, can cause diseases such as West Nile, Zika, Chikungunya and Dengue Fever, as well as heartworm disease in dogs and cats. Rodents can cause extensive damage to property and can spread diseases such as Hantavirus and Leptospirosis. Ticks are responsible for transmitting Lyme disease, Anaplasmosis, Ehrlichiosis as well as other diseases to people and pets.
Some of the most common pests that can spread disease include:
Pests can also cause a lot of damage to food supplies, which can lead to a loss of revenue. Pests can also scare away customers, which can also lead to a decrease in revenue. These are just some of the reasons why you should not wait to treat a pest problem. Don't let pests stand in the way of your success. Call Witten Pest Control for fast, effective solutions.
Hear From Our Happy Customers
Reviews & Testimonials
At Witten Pest Control, your satisfaction is our priority! See for yourself what our customers have to say about working with us.
"We have been very pleased with our experience with Witten. A true expert in the field, our technician educated us on our pest control problem and walked us through the treatment process. Professional, thorough, and informative."

- Kristin W.

"If you are looking for a company that is extremely passionate about its mission, then Witten Pest Control is the business for you. They are extremely well-versed in their knowledge of the pest control world and actually care about their clients."

- Kaitlyn K.

"I have been using Witten Pest Control for almost 7 years. Always on time, professional, and polite. Christian came today and was very thorough and formative. Keep up the good work. Jessica is always curious and cheerful. It is a pleasure to talk with her."

- Anna W.

"I have pets so was concerned about having a pest control company come in and spray around my dogs. The tech was reassuring and informative and I ultimately experienced no issues w my pets following the residential treatment by Witten Pest Control."

- Rachel T.

"

Witten Pest Control is a great company! They do all they can to help their customers. They are honest and will give customers the true story if there is nothing they can do because of the environment and such. Showing me they are not just out for a buck"

- Ginger P.

"I am a San Antonio Realtor and have referred Witten Pest Control to several of my clients. All of my clients were exceptionally pleased with the level of service provided by Witten Pest Control. They were also impressed with the professionalism and excelle"

- Donna C.

"I highly recommend Witten Pest Control. I had a "bug emergency" when I bought my new home and the crew at Witten saved the day! Quickly, efficiently and ever so friendly. They walked me through the entire process and worked with me through all of"

- Stacy H.

"This morning I had my first experience with Witten Pest control & I have to say it was phenomenal! Troy was friendly from the moment I answered my door. He sprayed inside & outside and asked if I had any specific concerns. The service I received fr"

- Melissa V.
Commercial Pest Control Services
Our team at Witten Pest Control is proud to offer comprehensive pest control services for businesses of all types and sizes. We have extensive experience working with restaurants, hotels, offices, warehouses, and other commercial properties. We know how to handle any type of pest problem. We provide effective solutions for cockroaches, mosquitoes, termites, fleas, and other common pests.
We offer both preventative treatments and treatments for current infestations. We know that every business and every pest problem is different, so we tailor our services to meet your needs.