San Antonio Ant Control
Full-Service Pest Control Services You Can Depend On
If you are dealing with an ant infestation in your home, you may be wondering what to do. Ants can be a real nuisance – and none of them belong in or around your home or property. When dealing with an ant problem, it's important to find a qualified pest control company that has extensive experience in dealing with the types of ant species that are prevalent in our area.
At Witten Pest Control, we have more than 75 years of experience helping customers eliminate their ant problems. We are licensed, insured, and certified by the state of Texas and have a proven track record of providing high-quality ant control services in San Antonio. When you call on us for help, you can rest assured that you are getting the best service around.
Call (210) 625-3056 or contact us online to schedule an ant control service.
Signs You Have an Ant Problem
Ants are one of the most common pests in Texas causing varying degrees of problems to homes, businesses, and landscapes. Although seeing a few ants trail along kitchen or bathroom countertops is mostly a nuisance, the populations can quickly become large and call for a professional solution.
Some of the most common ant infestation species include:
Pharoah Ants (Sugar Ants)
Carpenter Ants
Fire Ants
Crazy Ants
Acrobat Ants
Texas Leaf Cutting Ants
Harvester Ants
Pavement Ants
Ants are not the type of pests that will typically leave on their own which is why you need a pest control professional. Seeing a few ants today will most often mean an invading ant infestation in the near future.
Family Owned For 3 Generations

We Answer Your Pest Questions

Say Goodbye to Pests!

We Support Local Dogs
The Best Way to Deal with Ants
Different ant species require unique products and methods of treatment specific to each type of ant to correctly alleviate the problem. Baits work by attracting ants and wiping out their colonies when they eat it and carry the bait home to their nesting sites. Not all baits are created equal and it's important to know if jell or granular bait is the best option. Some ants have food source preferences to sugar or protein baits and will even prefer some granular particle sizes over others. We understand the science of ants, the species in our area and the food sources they prefer. Often times a good ant treatment will include an ant buffet of baits, liquid, granular and dust products along with proven treatment methods to take care of even the worst ant infestation.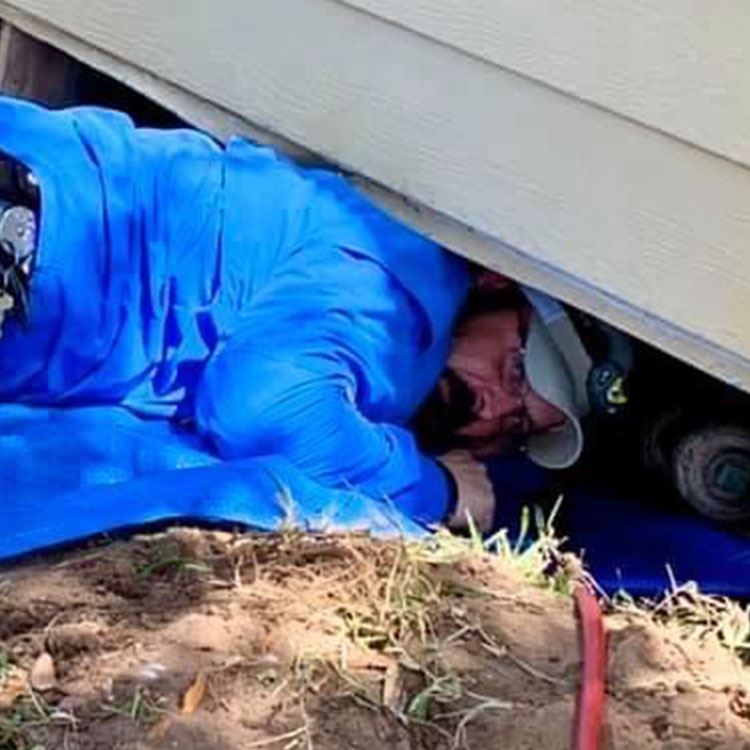 Hear From Our Happy Customers Reviews & Testimonials
At Witten Pest Control, your satisfaction is our priority! See for yourself what our customers have to say about working with us.
"We have been very pleased with our experience with Witten. A true expert in the field, our technician educated us on our pest control problem and walked us through the treatment process. Professional, thorough, and informative."

- Kristin W.

"If you are looking for a company that is extremely passionate about its mission, then Witten Pest Control is the business for you. They are extremely well-versed in their knowledge of the pest control world and actually care about their clients."

- Kaitlyn K.

"I have been using Witten Pest Control for almost 7 years. Always on time, professional, and polite. Christian came today and was very thorough and formative. Keep up the good work. Jessica is always curious and cheerful. It is a pleasure to talk with her."

- Anna W.
Proudly Serving San Antonio & Beyond
Balcones Heights
Castle Hills
Elmendorf
Falls City
Grey Forest
Hollywood Park
Kirby
Olmos Park
Santa Clara
Shavano Park
Spring Branch
St. Hedwig
Windcrest
Contact Our Ant Control Pros
If you are looking for a pest control company that you can trust, look no further than Witten Pest Control. We have been providing high-quality ant control services in San Antonio and the surrounding areas since 1948. Our team of licensed, insured, and certified technicians is committed to providing the best service around.
Call (210) 625-3056 to request an ant control service or contact us online.