San Antonio Silverfish Control
Serving Home & Business Owners Since 1948
Silverfish are small, wingless insects that are up to an inch in length. As their name would suggest, they are distinguished by a silver color and have two antennae on their head. With their quick movement, they move rapidly along surfaces. They attract other insects, so when they're spotted it's important to take fast action and address a potential infestation.
Call Witten Pest Control at (210) 625-3056 or contact us online for fast, effective silverfish control solutions in San Antonio.
The Signs of a Silverfish Infestation
Beyond the most obvious sign—the actual sighting of a silverfish—there are four other telltale indicators that should alert a property owner to at least the possibility of infestation.
Damage to books, papers, and fabrics: Silverfish are known for their diet of starchy materials, such as paper, glue, and fabric. If that book you've been reading has mysterious damage, a silverfish could be the culprit.
Yellow stains: Silverfish leave behind yellow stains on surfaces where they have been present. These stains are caused by their excrement and might be found on wallpaper, in addition to the books, papers, and fabrics noted above.
Shed skins: These shed skins can be found in damp, humid areas where silverfish are likely to congregate.
Musty odor: In severe cases, a musty odor may be present in areas where silverfish are present. This odor is caused by the excrement and body oils of the insects and can be a clear indicator of an infestation.
Family Owned For 3 Generations

We Answer Your Pest Questions

Say Goodbye to Pests!

We Support Local Dogs
San Antonio Silverfish Control
The first step in our silverfish control process is a thorough inspection of the property. Our team will identify areas where silverfish are likely to be present, including basements, attics, and other areas with high humidity. Once we have identified the source of the problem, we'll develop a customized treatment plan, using professional-grade products to eliminate silverfish and prevent future infestations.
Ready for reliable San Antonio silverfish control? Call (210) 625-3056 or contact us online to get started. We offer convenient online payment through our secure portal.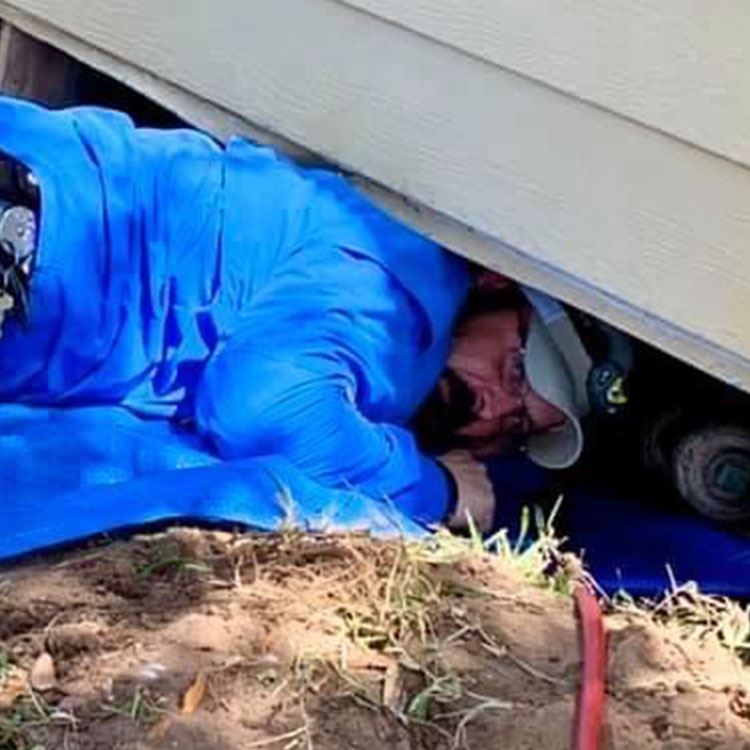 Hear From Our Happy Customers Reviews & Testimonials
At Witten Pest Control, your satisfaction is our priority! See for yourself what our customers have to say about working with us.
"We have been very pleased with our experience with Witten. A true expert in the field, our technician educated us on our pest control problem and walked us through the treatment process. Professional, thorough, and informative."

- Kristin W.

"If you are looking for a company that is extremely passionate about its mission, then Witten Pest Control is the business for you. They are extremely well-versed in their knowledge of the pest control world and actually care about their clients."

- Kaitlyn K.

"I have been using Witten Pest Control for almost 7 years. Always on time, professional, and polite. Christian came today and was very thorough and formative. Keep up the good work. Jessica is always curious and cheerful. It is a pleasure to talk with her."

- Anna W.
Proudly Serving San Antonio & Beyond
Balcones Heights
Castle Hills
Elmendorf
Falls City
Grey Forest
Hollywood Park
Kirby
Olmos Park
Santa Clara
Shavano Park
Spring Branch
St. Hedwig
Windcrest