Roach Control in San Antonio
Fast, Effective Solutions for Cockroach Infestations
Roaches are some of the most unpleasant pests to deal with. In our area, the most common roaches are the German cockroach, American cockroach, oriental cockroach and brown banded cockroach and smokey-brown cockroach. The negative consequences of their presence can include an unpleasant musty odor as they go about their business.
Additionally, they are nocturnal, so they are most active when you're trying to sleep or rest. Roaches are also incredibly resilient. They can live for several months without food and up to a week without water. They are also good at hiding, so it's not uncommon to have a roach infestation and not be able to locate the source.
If you're dealing with a roach infestation, let our team of San Antonio roach control experts at Witten Pest Control help. Call (210) 625-3056 or contact us online for fast, effective solutions.
Signs of Roaches
If you're wondering how to get rid of roaches, you should know the common signs of a roach infestation.
Common signs of a roach infestation include:
Seeing roaches
Hearing noises coming from your walls or ceilings
Seeing small dark spots on surfaces where they have been active
Finding droppings and egg cases
Finding shed skins
Finding stains on surfaces where they have been active
If you're dealing with a roach infestation, you should reach out to our team at Witten Pest Control as soon as possible. Roaches reproduce quickly, and if you don't take care of them right away, they can easily multiply into an infestation in a matter of months.
Family Owned For 3 Generations

We Answer Your Pest Questions

Say Goodbye to Pests!

We Support Local Dogs
Our Roach Control Services
At Witten Pest Control, we understand that everyone's needs are different. That's why we offer customized solutions to meet your needs. Whether you need a one-time treatment or ongoing quarterly or monthly treatments, we can help. We offer effective solutions for cockroach control, ant control, spider control, and flea and tick control.
Our roach control services in San Antonio include:
Inspection
Treatment plan
Treatment
Our team of licensed professionals has more than 75 years of experience in the industry. We know what works and what doesn't, and we only use products that are proven to be effective. We take care of your problem, and we take care of you.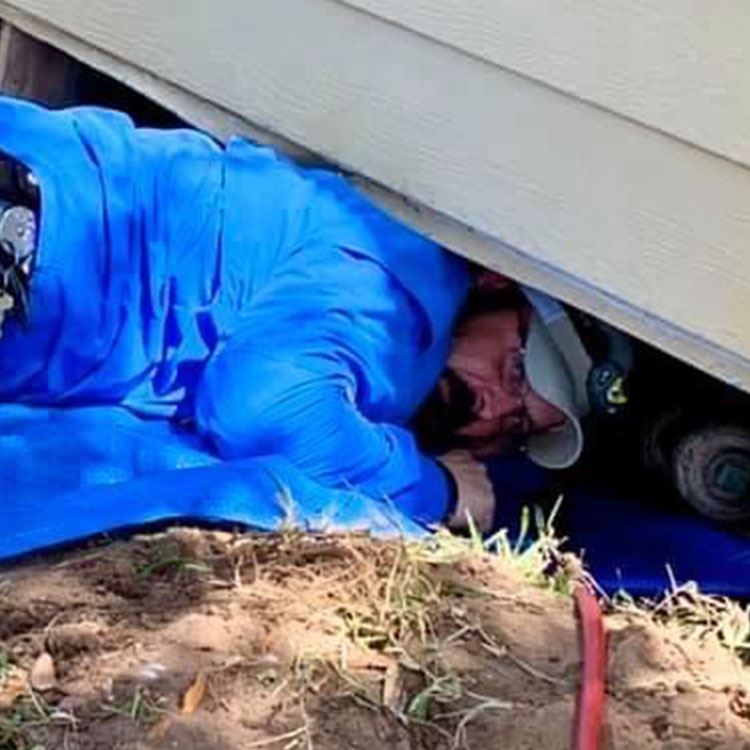 Hear From Our Happy Customers Reviews & Testimonials
At Witten Pest Control, your satisfaction is our priority! See for yourself what our customers have to say about working with us.
"We have been very pleased with our experience with Witten. A true expert in the field, our technician educated us on our pest control problem and walked us through the treatment process. Professional, thorough, and informative."

- Kristin W.

"If you are looking for a company that is extremely passionate about its mission, then Witten Pest Control is the business for you. They are extremely well-versed in their knowledge of the pest control world and actually care about their clients."

- Kaitlyn K.

"I have been using Witten Pest Control for almost 7 years. Always on time, professional, and polite. Christian came today and was very thorough and formative. Keep up the good work. Jessica is always curious and cheerful. It is a pleasure to talk with her."

- Anna W.
Proudly Serving San Antonio & Beyond
Balcones Heights
Castle Hills
Elmendorf
Falls City
Grey Forest
Hollywood Park
Kirby
Olmos Park
Santa Clara
Shavano Park
Spring Branch
St. Hedwig
Windcrest
Contact Us Today
Whether you're dealing with a cockroach infestation or another type of pest, we can help. At Witten Pest Control, we are committed to providing quality service and customer satisfaction. We are licensed and insured, and we offer free inspections and estimates. Don't let a pest problem get out of control. Reach out to our team today.
Contact us at (210) 625-3056 or contact us online for fast, effective solutions.