San Antonio Bed Bug Control
Family Owned & Operated Since 1948
Bed bugs are small, wingless insects that feed on human blood. They are nocturnal, so they usually bite people at night when they are sleeping. Bed bugs are not known to spread disease, but their bites can cause allergic reactions in some people. If you are concerned that you have bed bugs in your home, reach out to Witten Pest Control for professional bed bug control services in San Antonio.
Call (210) 625-3056 or send us a message online for bed bug control in San Antonio.
Signs of a Bed Bug Infestation
Bed bugs are difficult to identify because they are so small. They are about the size of an apple seed, and their eggs are even smaller. Because of their small size, bed bugs are often difficult to see with the naked eye. However, if you suspect you have bed bugs, there are several tell-tale signs to look for.
Common signs of a bed bug infestation include:
Red, itchy bites on your legs, arms, neck, or face
Small blood stains on mattresses or sheets
Live or hatched eggs
Live bed bugs
A musty odor
While it is possible to get a single bite from a bed bug, it is more likely that you will get multiple bites. Some people are allergic to bed bug bites and may experience severe reactions. If you wake up with itchy bites, it is important to inspect your mattress and bed frame for bed bugs.
Bed bugs are difficult to get rid of because of their small size and ability to hide in-between walls, under flooring and baseboards, in electronics, in furniture crevices, behind photo frames and other inconspicuous areas. They will often travel from place to place on luggage, purses, garage sale finds, clothing, moving vans, etc. so it is important to be aware and keep your home and space free from bed bugs.
Family Owned For 3 Generations

We Answer Your Pest Questions

Say Goodbye to Pests!

We Support Local Dogs
How to Treat a Bed Bug Infestation
Bed bug infestations are difficult to eradicate because the bugs are so small and can hide in the tiniest of places. The best way to get rid of bed bugs is by hiring a professional pest control company to inspect your home and recommend an effective treatment plan.
At Witten Pest Control, we offer a free inspection to identify existing problems. We will come to your home and inspect your bed, upholstery, and surrounding areas to identify the best course of action. Our team of licensed technicians is highly trained in bed bug removal and can provide the best service for your home.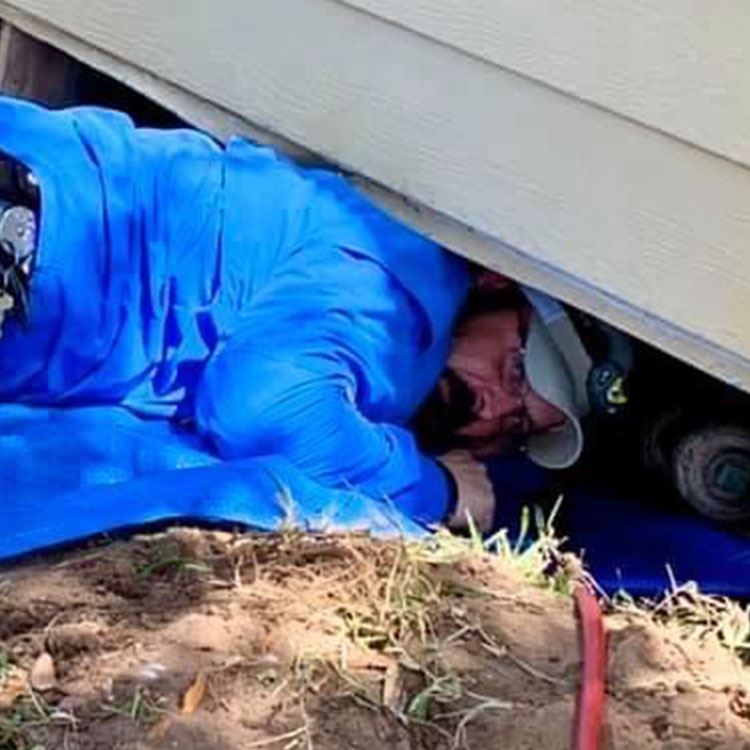 Hear From Our Happy Customers Reviews & Testimonials
At Witten Pest Control, your satisfaction is our priority! See for yourself what our customers have to say about working with us.
"We have been very pleased with our experience with Witten. A true expert in the field, our technician educated us on our pest control problem and walked us through the treatment process. Professional, thorough, and informative."

- Kristin W.

"If you are looking for a company that is extremely passionate about its mission, then Witten Pest Control is the business for you. They are extremely well-versed in their knowledge of the pest control world and actually care about their clients."

- Kaitlyn K.

"I have been using Witten Pest Control for almost 7 years. Always on time, professional, and polite. Christian came today and was very thorough and formative. Keep up the good work. Jessica is always curious and cheerful. It is a pleasure to talk with her."

- Anna W.
Proudly Serving San Antonio & Beyond
Balcones Heights
Castle Hills
Elmendorf
Falls City
Grey Forest
Hollywood Park
Kirby
Olmos Park
Santa Clara
Shavano Park
Spring Branch
St. Hedwig
Windcrest
Call for Local, Professional Service
At Witten Pest Control, we provide the best pest control service for your home. We offer the most effective solutions for bed bugs, termites, fleas, and more. We are a family-owned and operated business and have been serving San Antonio for over 75 years. Our technicians are licensed and highly trained, and we only use the safest and most effective products on the market.
At Witten Pest Control, we understand that your home is your sanctuary, and we will do everything we can to protect it. We offer the best bed bug control in San Antonio and will work with you to create a custom plan to keep your home safe.
Call (210) 625-3056 or contact us online to schedule an appointment with our team.